Welcome to our world and online coffee store
We hand roast all of our specialty coffee in small batches. We roast fresh everyday in our Melbourne warehouse.
So we can supply you the freshest  specialty coffee blends and single origin coffees
Who we are
Established in 2010
We are 2 music-loving. coffee-drinking mates that came up with the crazy idea of hand roasting really delicious coffee for ourselves. That was late in 2009 when it was just a hobby a side hustle to pass the time in between music gigs and carpentry jobs…. and as they say in the classics, the rest is history!
Before we knew it, our side hustle became our full time gig and we were roasting plenty of coffee supplying our full-bodied artisan specialty coffees to the cafes and coffee lovers of Melbourne and beyond ……. We didn't know the hobby would get so fun and so out of control!
Come & enjoy the ride with us…

Family Owned Business

that coffee company is a fully independent family owned and run business – we roast for you what we enjoy drinking with our family & friends.

Coffee Beans Delivered

If you like your coffee beans delivered fresh to your door - Yes we can do that for you ...
Request a Sample

if you find it hard to make up your mind we can just send you whats hot that month and all you have to do is brew and drink .

Now Shipping Australia Wide

We ship Australia wide and we also offer a monthly or weekly subscription to home, office & to your work place.
Choose your coffee
Recent Products
Products
Finding the best coffee beans in Melbourne is a time honoured tradition as there are so many popular & legendary coffee institutions to choose from and they can be found from all around the vibrant Melbourne Coffee Scene  
When you are meeting someone somewhere in this town invariably you will look for the best coffee beans in Melbourne. The city is replete with many funky cafes and unusual hole in the wall coffee bean stores that sell the latest in funky filter or pour over coffee bean but invariably most  people tend to look for their ever reliable coffee places where they can sit and chat  and especially share and enjoy  a high quality specialty coffee or specialty coffee blend that has been perfectly prepared because this careful preparation always tends to deliver  the most  consistent flavour.
The key is always based around the quality  of the coffee beans and in their method of preparation by a skilled and experienced barista.
Most quality coffee establishments will always ensure that the grinding & tamping of the specialty coffee beans is done correctly this helps to deliver a consistent perfect shot & the milk texture is so  perfectly the silky mouthfeel helps to add to a very satisfying coffee experience 
great coffee starts with great raw coffee
We have close personal relationships with the people that supply our raw coffee and can rely on these long-standing friendships to bring you some exciting and unusual offerings from hundreds of talented specialty coffee producers from around the coffee world.
We can offer you, our customer, the story behind many of the coffees you love to drink and as a bonus you can expect relaxed and experienced service, and delicious coffees to boot.
Where our coffee comes from
Brazil
Colombia 
Indonesia
Ethiopia
Honduras
India
Mexico
Guatemala
Peru
Nicaragua
Costa Rica
Kenya
Papua New Guinea
Tanzania
El Salvador
Rwanda
Burundi
Panama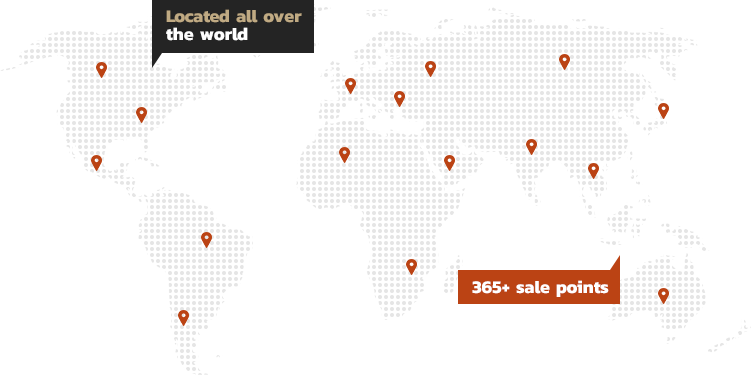 that coffee company
our
customers
trust us
want to get our coffee into your café
venue or coffee van?
If you are interested in using our coffee in your
venue, café, coffee van or your place of work
Please click on the button below and leave us
some details – and we will be in touch
Our clients say
Testimonials
Maryanne Hovancek
Fantastic coffee! with so many to choose from.
Always delivering quality service.
I highly recommend you try Grandpa's blend.
Kel & Melissa Costello
Awesome Coffee and Brilliant Service. Our Coffee is delivered by courier to our door - next day. Never ever disappointed. Thanks guys
MaxRPM
Barista
I've been going to these guy's for years and they constantly excel. Their coffee roasting and the quality of beans are fantastic. My wife will not have coffee from anywhere else but theirs.
James Horton
Manager
Awesome range of small batch, slow roasted coffee. There's some seriously funky music in their beans.
Astrid Caddeo
Developer
Hard to narrow down the best bean, but we are big 'Golden Brown' fans. Everyone we serve it to wants to know what it is, even the office has changed over. Keep em coming.
Special offer
Get 5% off on your next purchase - Subscribe Now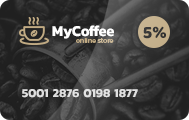 Please fill out your email in the below section and just wait for our email with a Coupon code